I didn't know whether my secondary characeter was going to be a male of a female, at first it was a young boy, but then i thought it would be good to have a little girl who looked like Wednesday from 'The Adams Family'...
But then after a bit I went back to a young boy character....I didn't take long for me to make the decision to switch back, as soon as I started drawing, it lent towards a male character. Here's some initial thoughts...
I liked this guys head (below)
Whilst eating cereal in the morning, before uni, I've been watching the film 'Last Of The Mohicans', it was on channel five recently and was told to watch it...It was really good, didn't really get too much inspration from in involving Native Americans and their beliefs, but I did like the main character (Played by Danial Day-Lewis) and thought it would be good to take some of his features and add it to my character...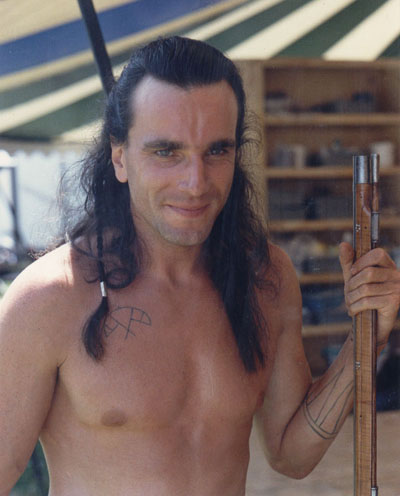 I liked the hair behind the ears, and the large forehead.
So I started to experiment with adding these features to my character, sort of making a younger version of the character from the film.
I began to think that the drawings I was doing (represented in the above image) we going 'too young' almost baby like. Once i drew two characters of different ages, I made the decision it should be somewhere in between (shown below)
I'll add more soon...
Here's a coloured version of him up to now.